Redeem for the most exclusive rewarding experiences created and curated by Audience Rewards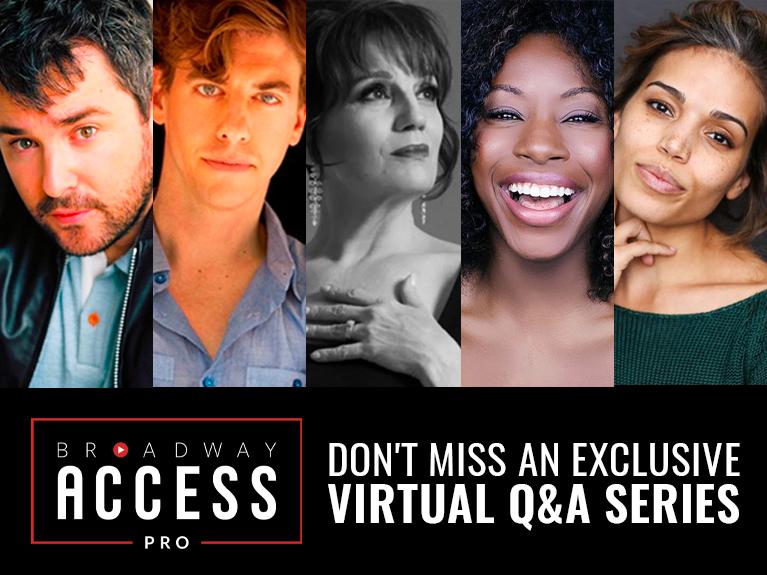 Redeem just 100 ShowPoints to attend a virtual Q&A with an amazing Broadway star, in partnership with Broadway Access Pro, the new masterclass subscription from Broadway On Demand! Choose one or more events from our amazing line up. Members who RSVP for these incredible sessions will enjoy 60 minutes of moderated conversation with our host, and 30 minutes of fan questions where you'll get to ask our participating Broadway luminaries about their careers, interests, and more!
12/10 at 6:30 PM ET:
Vasthy Mompoint (The Prom, SpongeBob SquarePants)


12/14 at 6:30 PM ET:
Ciara Renée (Frozen, Pippin, Big Fish)


Twenty-five (25) spots available per Q&A session. Members will receive a spot in a Zoom Q&A with the actor(s) of their choosing. All participating talent cannot be guaranteed and actors are subject to change at any time. Members may attend more than one session, with each lasting approximately 90 minutes total (60 minutes of moderated conversation, 30 minutes for fan questions). Members who redeem will receive instructions on how to attend each session via the email address associated with their account at least one (1) day prior to the event.
By redeeming for this award you agree to the
Rewarding Experience Terms and Conditions
Recommended for You
Two ShowPoints Per Dollar
Two ShowPoints Per Dollar
Two ShowPoints Per Dollar

Two ShowPoints Per Dollar
Two ShowPoints Per Dollar
Two ShowPoints Per Dollar
Two ShowPoints Per Dollar
Tina - The Tina Turner Musical

Two ShowPoints Per Dollar
Two ShowPoints Per Dollar
Two ShowPoints Per Dollar